Serving Las Vegas, Paradise, Enterprise, Spring Valley & Henderson Area's
Dishwasher Repair Services
Dishwashing Machine Repair Services
Getting dishwasher repair service when you need it so that your dishwashing machine continues to function properly is important. Using your kitchen isn't nearly as convenient if you can't throw dirty dishes in the dishwasher and have them come out clean. Hand washing dishes is time consuming and cumbersome.
If you're looking for assistance with dishwashing machine repair in the Las Vegas area, you can contact us at Service 11 to 7 Appliance Repair to help you out. We have a lot of experience not only handling repair issues, but also offering assistance to customers who are in need of routine maintenance services.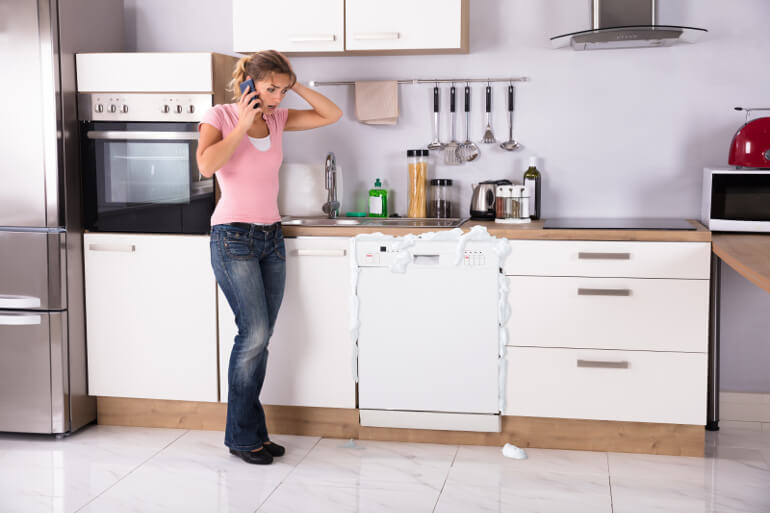 SERVICE 11 to 7 know's that our customers want a fast response when they call on to get their dishwasher back to normal. That's why we offer same or next day response to the entire Las Vegas area. An experienced technician will come out and diagnose the problem right away. Then, we'll get to work making all the important repairs you need so that you can use your kitchen again with efficiency and productivity.
Dishwasher Repair Needs You May Face
There are a lot of different potential problems you could face with your dishwashing machine that could potentially lead to repair needs. Whether you have electrical problems, plumbing problems, or loose components in your dishwasher, you need to get dishwasher repair that you can rely on.
A lot of common dishwasher problems our customers face include problems with the controls, door latch problems that make leaking likely, or problems with the power cord that make it so that their unit is not adequately supplied with power. All of these repair issues are no problem for our staff members at Service 11 to 7 Appliance.
What problem are you having with your dishwasher? Perhaps your dishwasher won't start up at all or is not draining out entirely after you have used it to run a load through. Maybe your dishwasher is making strange noises during operation or isn't heating up as it is running to make the cleaning more thorough. We deal with all of these repair needs and more.
When you have any of the above mentioned problems, you need to make sure that they are properly repaired. Any problems with the repair job could put you at risk of suffering more inconveniences or even potentially water damage. Count on the technicians at Service 11 to 7 Appliance Repair to find the perfect solution and arrive upon a permanent fix.
Routine Dishwashing Machine Maintenance
The best way to prevent the dishwashing machine repair needs mentioned above is to make sure that you're keeping up on all the dishwasher maintenance you need. Among the many services we provide at Service 11 to 7 is maintenance services.
You can rely on us to keep your dishwasher well maintained so that it can be relied upon to continue working effectively. Even if you are not not be entirely sure of what maintenance needs a dishwasher has on a regular basis, we have you covered. Our experienced technicians are experts with the inner workings of dishwashers and can therefore tell you everything you need to rely on your machine.
Work with us for maintenance routines and we'll send out a dishwasher technician who will be able to perform regular inspections on your machine.
Prevention is the best remedy when it comes to dealing with dishwasher malfunctions. Preventive care is usually cheaper in the long run and inevitably will save you from a great deal many inconveniences.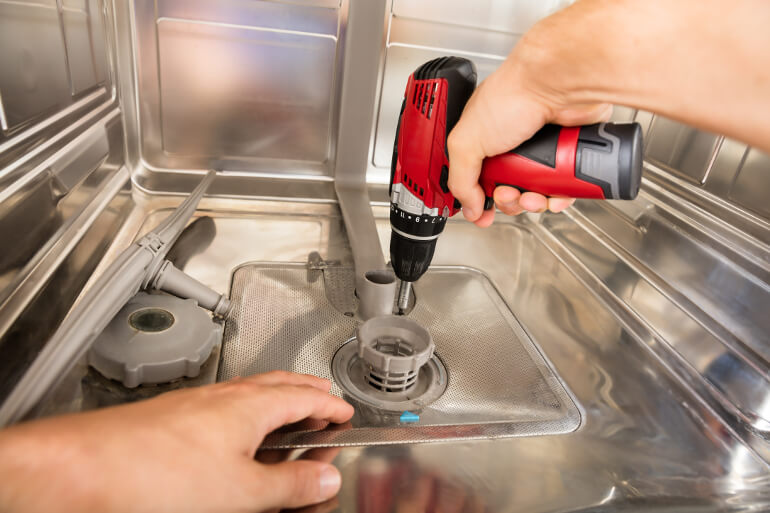 During a routine inspection, our technicians will make sure that there are no problems developing in your machine that could eventually lead to full out repair needs.
The technician will check that all the controls are working properly and that your dishwasher rack is not broken or loose in any way. If any adjustments are necessary, the technician will perform them and let you know if there are any symptoms of malfunctions that you need to be looking out for.
Why Choose Service 11 to 7 for Your Dishwasher Service?
SERVICE 11 to 7 is a a great choice for assistance with your dishwasher whether you need dishwasher rack repair or need any other type of dishwashing machine repair performed. We handle not only residential dishwasher repair needs, but also commercial repairs if you are a business owner.
Also we are a licensed appliance service company and commercial refrigeration company in Nevada. Service 11 to 7 Appliance Repair is capable of providing you with service regardless of what brand your machine is. If you are having an emergency and need a quick response, we offer emergency services at Service 11 to 7.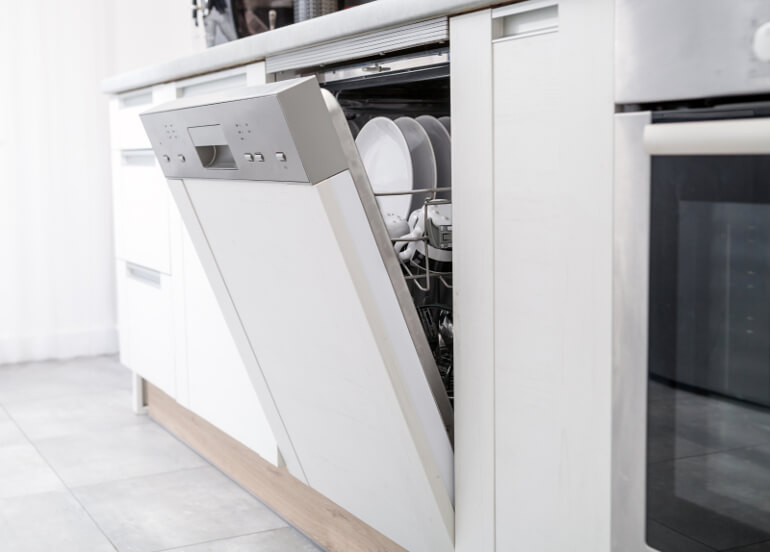 When it comes to dishwasher repair cost when you work with us, you can enjoy very low prices.
We charge only $45 base to make a trip to a residence and $55 base to make a trip to a commercial facility. This charge is waived however if you have us also complete the repair work.
Our dishwasher repair technicians speak fluent English or Russian, and are on call for same or next day service
We service the entire Las Vegas area and neighboring areas including Summerlin, Spring Valley, Paradise, Enterprise, and Henderson.
Please contact us if you have any questions about our dish-washing machine repair services or if you would like to schedule an appointment for an inspection or repairs.
Serving Las Vegas, Paradise, Spring Valley, Enterprise & Nearby
service 11 to 7 appliance repair
© 2017-2019 ApplianceRepairInLasVegas.com
– All rights reserved. –
Information on this website may not be re-used without prior written consent from Service 11 to 7 Appliance Repair.
Monday-Saturday: 11:00am to 7:00pm
Sunday: Closed Normal Appointments
Emergency Client Service Available
Nevada Licensed & Insured
Appliance Repair & Commercial Refrigeration