Serving Las Vegas, Paradise, Enterprise, Spring Valley & Henderson Area's
Clothing Dryer Repair Services
Dryer problems can be endlessly frustrating for anyone. It can be extremely annoying to not be able to properly dry your clothing and linens after the washing process. If dryer issues are making your daily life an inconvenient headache, however, you no longer have to feel concern.
Appliance Doctor Appliance Repair is a prominent Las Vegas, Nevada appliance service company. We can manage any and all of your commercial or residential washer or dryer repair service needs. It doesn't matter if you need dryer heating element repair or if you need dryer belt repair work. Our technicians can assist you with all types of common dryer problems. We can aid you with problems that aren't quite so common as well.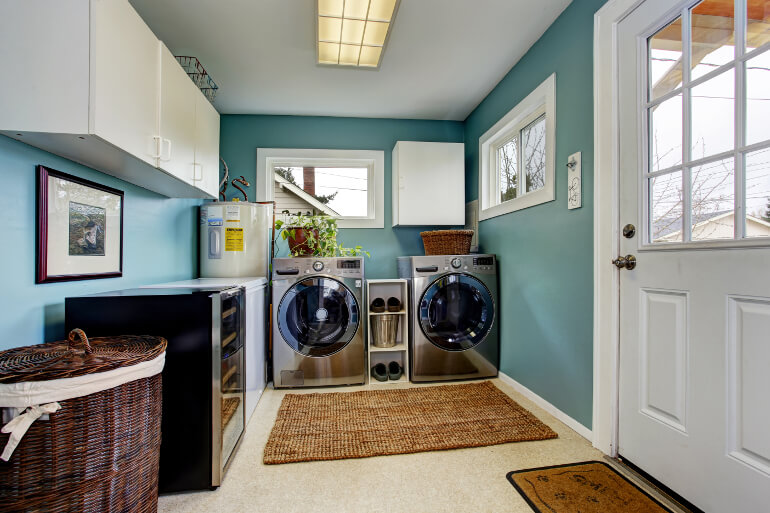 Las Vegas residents have many valid reasons to choose Appliance Doctor for any Appliance Repair needs. Our firm is insured and licensed in the state of Nevada, and we provide our customers with service that's dependable and of outstanding quality. We've been accommodating Vegas area dryer repair and other appliance service for a long time now as well.
Appliance Doctor has been helping people in need of five-star laundry machine repair for many productive and fulfilling years now. Our family-run business is local and multilingual, and can communicate in both Russian and English for customer convenience.
We're an appliance repair company that goes above and beyond to please customers and give them maximum convenience, and fix household appliances that are manufactured by any available brands. If you're searching for appliance service companies that present customers with helpful next and same day assistance, we have your back.
Our trip & diagnostic fees are far from expensive. Our service charge is merely $75.00 for residential customers or $110 if commercial repairs are needed. However, if you make the decision to proceed with our professional repair service, we'll put this amount toward its cost.
Appliance Doctor works with customers all throughout the glittering Las Vegas, Nevada region. We also cater to customers who are located in nearby towns and cities. If you need a dryer technician who can help you in communities such as Enterprise, Summerlin, Henderson, Paradise and Spring Valley, you can count on our sedulous team. Those are just a handful of examples of the cities we help as well.
Is There Something Wrong With Your Dryer?
Dryer troubles can be incredibly frustrating. Pinpointing them, however, generally isn't a hard thing at all. If you're wondering if something is amiss with your poor dryer, there are some clues that can guide you effectively. Remember, you should always try to identify appliance issues in the beginning. Early management can often stop minor troubles from becoming major ones. If you want to spot dryer issues, you need to be detail-oriented. Typical signs that are frequently associated with problematic dryers include the following:
Drying periods that take way too long
Odd burning odors
A drum that fails to spin
Bizarre noises
Clothes that feel unusually hot to the touch
A hood that doesn't function properly
It doesn't matter if your dryer is loud and stopping you from being able to concentrate. It doesn't matter if it takes your appliance hours and hours to completely dry your work attire. You need to get professional assistance as soon as possible. If you dillydally, then you could up end up actually exacerbating your dryer problem, believe it or not. Your aim should always be to take rapid and smart action.
Why Professional Dryer Care Is Optimal
Don't worry about your clothes dryer repair cost. Professional service could actually end up decreasing your overall expenses, interestingly enough. Trained and adept technicians are well-versed in dryer care techniques that are efficient, detail-oriented and effective. They know exactly how to take care of clothes dryer repair concerns big and small. They also know how to refrain from triggering problems.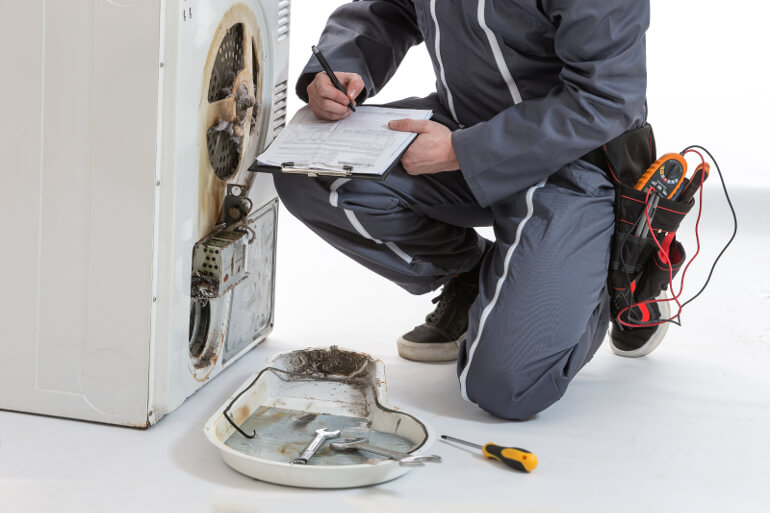 If you try to fix your dryer on your own, you could do more harm than good. Tried and tested professionals employ advanced dryer service equipment that's known for reliability and durability.
They know all of the safest and most in-depth service methods and practices, too. If you put your hands on your dryer and trigger additional issues, you could pay more than you would have by contacting a reputable professional initially.
The Power of Proper Dryer Maintenance
Regular dryer maintenance service can be a superb choice for people who want to steer clear of all kinds of time-consuming dryer headaches. Our technicians can troubleshoot your appliance and manage issues early in the game. If you're in need of a dryer repair technician who can provide you with the finest appliance assistance in all of Las Vegas, give our company a phone call now to schedule an appointment. Our clothes dryer repair is worth your time.
Schedule Appliance Repair
© 2017-2023 ApplianceRepairInLasVegas.com
– All rights reserved. –
Information on this website may not be re-used without prior written consent from Appliance Doctor.
Monday-Friday: 8:00am to 6:00pm
Sat/Sunday: Closed Normal Appointments
Emergency Client Service Available
Nevada Licensed & Insured
Appliance Repair & Commercial Refrigeration