Appliance Doctor Appliance Repair Blog
Appliance Repair Articles from Las Vegas, NV
Wondering Why Your Clothes Aren't Dry? Learn About Some Common Dryer Repair Solutions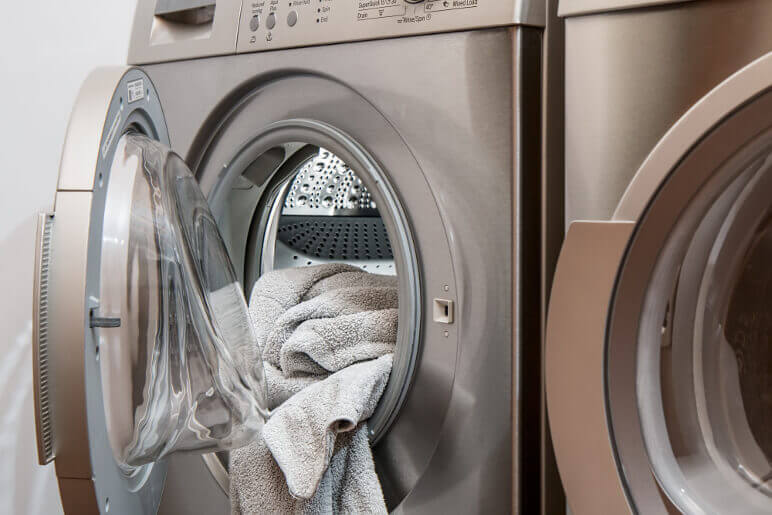 Are you tired of pulling sopping wet clothes out of the dryer?
You're not alone.
Dryers are a staple of every laundry routine. In fact, 80% of U.S. homes have a clothes dryer.
However, even the best dryer brands can run into issues, forcing homeowners to seek out dryer repair solutions.
If your tumble dryer isn't living up to your laundry standards, keep reading! In this post, we discuss common dryer problems and how to fix them.
Common Dryer Problems
Here at Appliance Repair Las Vegas, we've seen it all when it comes to dryer problems. Here are some common culprits.
1. The Dryer Does Not Produce Heat
Does your dryer turn on but fail to actually heat up? This could signify an issue with your dryer's thermal fuse.
The thermal fuse is a safety component in most standard dryers. It keeps your dryer from overheating, but if it blows, it prevents the drive motor from running. The thermal fuse does not influence whether or not your dryer runs.
How can you damage your dryer's thermal fuse? It's easier than most homeowners may realize.
Overloaded machines can quickly lead to a damaged or blown fuse. The same goes for clogged lint screens and blocked ventilation systems.
2. Strange Dryer Noises
Is your dryer making alarming noises? Is it vibrating unnaturally?
It's impossible for dryers to be soundless, simply because they must vibrate and whirl to effectively tumble dry your garments. But some sounds may feel unnatural, even in older machines.
Strange dryer noises often result from damage to the dryer drum itself, namely its seal. If you're accustomed to running very large loads in your dryer, this can be taxing on the drum.
The same goes for non-clothing that ends up in your dryer. These could be tennis shoes, coins, heavy zippers, and other accidental objects. These can chip away at a dryer drum seal, leading to excessive vibration.
3. It Simply Won't Run
You've checked to make sure your dryer is actually connected to power. So why won't it turn on and do its job?
This is one of the most common dryer problems, but it is fixable! A dryer that won't run likely has a problematic thermal fuse. As discussed earlier, this thermal fuse is responsible for keeping your dryer from overheating.
It can easily get damaged from heavy loads or foreign objects in the machine. Clogged lint screens can also keep it from working.
You may or may not have to replace your entire thermal fuse to take care of this issue.
If your dryer runs but turns off right away, there may be an issue with your thermostat.
4. Your Clothes Just Won't Dry
Your dryer may be running and, by all appearances, operating smoothly, but your clothes may still come out soaking wet. If your clothes aren't coming out dry–even after a few cycles–something is definitely wrong.
In fact, the culprit is likely your dryer's heating element. Electric dryers use this to heat the air circulating in the dryer drum.
With a faulty or broken element, it's impossible to effectively heat the air and, by proxy, your clothes.
What causes a faulty heating element? In most cases, blocked ventilation and heavy loads can impact your dryer's heating element. Clogged lint screens can also play a role here.
5. The Dryer Isn't Tumbling
Turn your dryer on and set it to a standard cycle. Does it run but fail to actually spin around to tumble dry the wet garments?
If this is the case, your dryer belt may be the problem. This belt wraps around your dryer drum, ensuring that it spins effectively.
Two things could be influencing your dryer belt performance: the switch or the motor. It's challenging to assess this visually, so we always recommend seeking professionals for dryer belt repair.
Dryer Troubleshooting
If you've run into some common dryer problems, what happens now? It's time to seek out dryer repair solutions.
DIY Dryer Repair Options
It is possible to tackle dryer troubleshooting yourself, but only for specific issues.
For any issue, start by cleaning your lint screen effectively, powering off your machine, and then powering it back on. Test your dryer without any clothes in it to begin with.
If your dryer simply won't turn on, this could signal a power connectivity issue. Check your fuse box to ensure that power is actually flowing to your machine.
If this doesn't seem to be the issue, you may have a thermal fuse problem. Locate your dryer manual to figure out where this is, as the location varies by model. Most dryers will have built-in fuses.
Once you've found the fuse, inspect it for any visible damage. Visibly broken fuses will need to be replaced by a professional.
Sometimes door switches or locks prevent dryers from turning on. Inspect yours to ensure this isn't the case.
If you aren't sure what the problem is, inspect the following components of your dryer for any visible damage: the dryer drum, the drum seal, and the thermal fuse.
Professional Dryer Repair Solutions
You may be able to identify a dryer issue on your own. But even if you are, you will likely need to seek out professional repair work.
This is because you may need to replace a thermal fuse, dryer drum seal, or heating element. It can be challenging to do this yourself, especially if you aren't mechanically minded. It can also be dangerous.
The good news is that you don't have to replace your dryer if it's not working. The right professionals can help you identify what's behind the problem so that you can keep your dryer and minimize your repair bill!
Final Thoughts: Dryer Repair
Are you experiencing any of the dryer problems on this list? If so, we always recommend giving professionals a call to explore dryer repair solutions.
Before you do so, spend some time with your dryer's manual. You may be able to identify and resolve an issue yourself, but only in specific situations.
Here at Appliance Repair Las Vegas, we're eager to get your dryer up to speed. Start a conversation with us now!
Schedule Appliance Repair
© 2017-2023 ApplianceRepairInLasVegas.com
– All rights reserved. –
Information on this website may not be re-used without prior written consent from Appliance Doctor.
Monday-Friday: 8:00am to 6:00pm
Sat/Sunday: Closed Normal Appointments
Emergency Client Service Available
Nevada Licensed & Insured
Appliance Repair & Commercial Refrigeration