Appliance Doctor Appliance Repair Blog
Appliance Repair Articles from Las Vegas, NV
Las Vegas Appliance Repair: Benefits of Hiring a Professional Service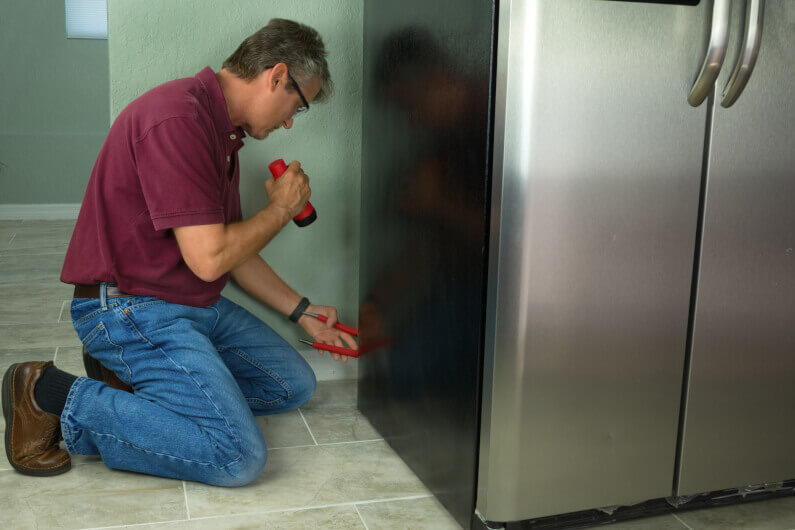 Is your refrigerator having trouble with keeping things cool? Maybe your washer is broken? In any case, if you need to repair an appliance, you're advised to utilize the services of a professional appliance repair company.
Curious as to how Las Vegas appliance repair can benefit you? Then read on because we're going to discuss the many benefits of appliance repair in Las Vegas NV.
Expertise
The primary benefit of hiring a professional appliance repair service is that you'll receive expertise. Appliance repair companies are highly trained in the fixing of washers, dryers, refrigerators, and other appliances. As such, they know exactly what must be done in order to facilitate a repair.
This probably isn't true of you or your brother or some handyman. Sure, you might be able to wrangle together a repair, but even if things do appear to be fixed, it will be through some stroke of luck. This is because you don't possess the knowledge needed to make such a repair.
Appliances are expensive entities consisting of a bevy of components. They're far from easy to troubleshoot. So, when a problem occurs, don't just wing it; hand the issue over to an expert professional instead.
Speed
When an appliance stops functioning properly, a key cog in your home's daily operations ceases to be. This can put you in a bad position, unable to wash your clothes or cool your food or clean your dishes. As such, it's imperative to have a damaged appliance fixed in as quick a manner as possible.
What's the quickest way to fix an appliance? By having it repaired by a professional repair company.
Professional appliance repair companies have encountered every problem that appliances can run into. Therefore, when they come across your problem, they're not going to have to stop and troubleshoot it; they'll know exactly what needs to be done from the word go. This ensures as quick a repair as possible and as little downtime as possible.
If you attempted to fix your appliance on your own, you would likely have to spend hours troubleshooting it. You might even have to go through trial-and-error when it comes to buying the right parts.
Don't waste your time. Nip the problem in the bud by handing it over to a professional appliance repair service.
Safety
Home appliances consist of a variety of components. If not properly treated, more than a few of these components have the potential to cause danger. As such, appliance repair really isn't something that should be left in non-professional hands.
Not only could you injure yourself while trying to fix your appliance but you could also make a mistake that would turn the appliance dangerous in the future. This could lead to anything from electrical shocks to house fires and more.
Professional appliance repair technicians understand the specifics of different appliances and will be able to fix them without causing further damage. In essence, they'll ensure that your appliance is safe after the repair is made, thus keeping you and your family safe as well.
Potential Cost Savings
Another potential benefit of utilizing professional appliance repair is cost savings. Now, you might be wondering: how would paying someone to fix your appliance be cheaper than just fixing your appliance on your own?
Well, there are a number of facts that could make it so. Let's say that, in the course of fixing your appliance, you do further damage. Now, you have multiple problems to fix instead of one; that's going to cost you more resources, and thus more money.
Or, let's say that you attempt to fix your appliance and spend a good amount of money on repair resources . . . only to find that you can't, in fact, make the repair. At that point, you would have to call in a professional anyway. As a result, you would spend money twice: once on the cost of the repair resources and once on the cost of the professional.
There's also a chance of you making an improper repair. Sure, it might get your appliance running again but it could also result in undue efficiency and wear and tear issues. Thus, your appliance could use more electricity than is necessary, and die long before it's supposed to.
Sure, hiring a professional repair technician requires an upfront payment. However, because professionals know exactly what they're doing, they're bound to get the job done right. Thus, the only money you'll have to hand over is the money that you handed over before the repair was made.
Insurance/Warranties
The last benefit we're going to discuss is the benefit of insurance/warranties. When you try to fix an appliance on your own, you might not have insurance or a warranty to cover it in the event that you do further damage. As such, any little mistake could cost you hundreds or even thousands of additional dollars in repairs.
But when you hire a professional to fix your Las Vegas appliances, all of the work will be insured/warrantied. Therefore, if the professional makes a mistake, it will be covered. You won't have to pay a cent more in order to rectify the situation.
This has the potential to save you substantial amounts of money. In fact, considering this, you could imagine that it's fairly risky to repair an appliance on your own.
Need Las Vegas Appliance Repair?
Do you need Las Vegas appliance repair currently? Looking for the best appliance repair Las Vegas has to offer? Look no further than Appliance Doctor.
We're well-versed in the repair of all types of appliances, from refrigerators to washers to dishwashers and more. Regardless of the model that you're using, our seasoned team will get it up and running again.
Contact us now to schedule an appointment!
Schedule Appliance Repair
© 2017-2023 ApplianceRepairInLasVegas.com
– All rights reserved. –
Information on this website may not be re-used without prior written consent from Appliance Doctor.
Monday-Friday: 8:00am to 6:00pm
Sat/Sunday: Closed Normal Appointments
Emergency Client Service Available
Nevada Licensed & Insured
Appliance Repair & Commercial Refrigeration