Appliance Doctor Appliance Repair Blog
Appliance Repair Articles from Las Vegas, NV
Deciding Whether to Repair or Replace Your Commercial Fridge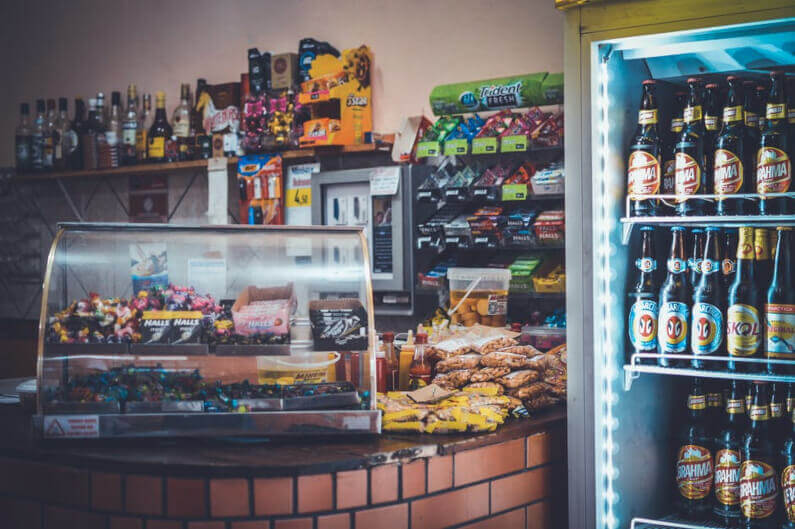 While it's hard to get the exact number of businesses that need a commercial fridge for operations, the refrigeration equipment market was valued at around $37 million just two years ago in 2021.
It's safe to say hundreds of thousands of companies depend on commercial refrigerators. It's your job as a business owner and manager to ensure your equipment is running properly.
Hundreds of dollars could be lost in food if your fridge has an issue and you don't address it.
There are times when you may simply need a repair, while other issues may require you to replace your entire unit. The decision to repair or replace can be difficult if you don't have all the facts. Don't worry, you'll learn everything you need to know below.
Continue reading our guide so you can make the right decision for your business.
Repair vs Replacement
While you never want to think about your equipment unexpectedly breaking down, it does happen sometimes. Being prepared is key.
You may think a repair is always the way to go, but that's not always true. There are times when a replacement will be a better financial move.
Temperature inconsistencies, unusual noises, high energy bills, and excessive condensation are all signs that there is an issue with your commercial fridge.
As soon as you notice any of these signs, it's best to consult a professional. They will be able to identify the issue quickly and before more damage is done.
Outdated equipment, while it may be working properly, may need to be replaced. If you don't have digital temperature controls, LED lighting, or energy-saving options, a newer model is the way to go.
Consider Age
When considering a repair or replacement, you must think about the age of your equipment. Typically, commercial fridges last between 10 and 15 years. If your refrigerator is 10 years or older, a replacement is going to be the best option.
If you choose to repair it over a replacement on an old fridge, you'll likely spend more money than the unit is worth. It will be a better use of your money to buy a new one.
You don't want to pump hundreds of dollars into your old fridge, only to have to replace it anyway in a year or two. Now if your unit is only five or six years old, a fridge repair is going to be a good option.
Inefficient Energy Usage
Making a decision based on inefficient energy use isn't as straightforward as some of the other factors we will look at. As your commercial fridge gets older, it's going to become less and less efficient. However, if you notice a spike in your energy bills, there's likely an issue.
It may be a simple fix or a part replacement. If so, your energy bill will go back down after the issue is resolved.
Unfortunately, when it comes to inefficient energy use, an entire replacement is likely more cost necessary. Upgrading will make your system more efficient and you won't have to worry about frequent repairs to improve its energy usage.
Looking at the Replacement Cost
Another factor to consider when deciding between an appliance repair and a full replacement is the cost. You can always get a quote for the repair. Once you have the quote, you can compare that number to the cost of the new fridge.
If the cost of the repair is more than a new unit, then replace your fridge. Even if the repair is less than the fridge, you'll need to do some math and consider the age of the equipment and how much longer it's going to last you.
What's the Warranty
Always check your warranty before you invest in any repairs. If your unit is out of warranty, you may want to invest in a replacement.
If you decide to repair it even though the warranty has run out, you will likely get a few months or even a year of use. However, you should start budgeting for a new one.
Minor Issues
There are several minor issues that will only repair a quick repair. A leak, a broken shelf or drawer, a worn-out door seal, and a faulty thermostat can be fixed fairly easily by a professional.
Normal wear and tear isn't something to fret over. Your machine will still last a long time, even after those repairs have been made.
The key is addressing the issues quickly. The longer you want to get it repaired, the bigger and more costly the problem will be.
Multiple Broken Parts
Once you have a professional come look at your unit, if there are multiple essential repairs needed, a replacement may be a better option. Your technician can give you some advice and help you navigate the decision. It will likely cost you more to replace multiple parts than it would to get a brand-new one.
Safety Standards
It's important that you are aware of the safety standards set by the FDA and other organizations. An old commercial fridge may not be in compliance and in that case you would need to invest in a new one right away.
Commercial Fridge Guide
Don't wait until your commercial fridge is completely broken down to call a professional. Having questions about whether your unit needs a repair or replacement is normal. The good news is, we have the answers.
No matter what your concerns are, we can help you! Our team is available to help, so give us a call here!
Schedule Appliance Repair
© 2017-2023 ApplianceRepairInLasVegas.com
– All rights reserved. –
Information on this website may not be re-used without prior written consent from Appliance Doctor.
Monday-Friday: 8:00am to 6:00pm
Sat/Sunday: Closed Normal Appointments
Emergency Client Service Available
Nevada Licensed & Insured
Appliance Repair & Commercial Refrigeration