Appliance Doctor Appliance Repair Blog
Appliance Repair Articles from Las Vegas, NV
Is Your Fridge Running? Top Signs You Need Refrigerator Repair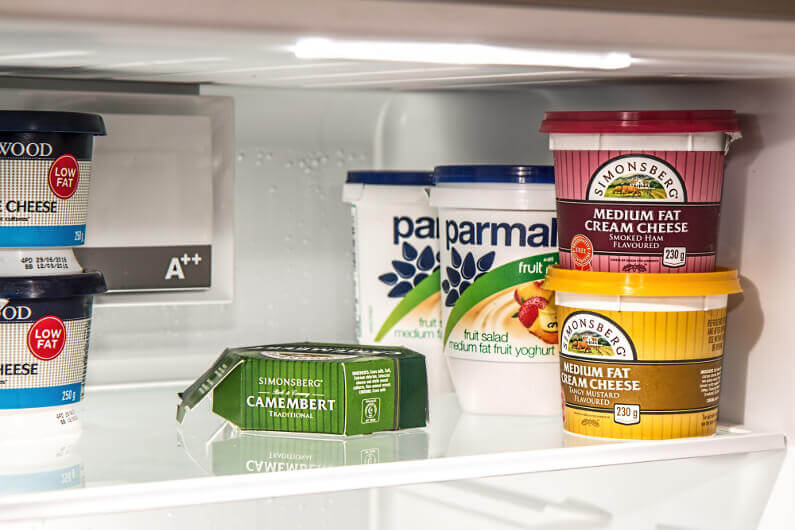 99.9% of American households have a refrigerator. And 23% own two or more fridges!
The most popular home appliance does more than keep our food cold. It preserves your food and helps you save money on groceries, utilities, and water.
Most refrigerators cost somewhere between $300 and $2,000. It is important to keep such a costly, important appliance functioning in tip-top condition. You do not want to ignore smaller issues before they become big problems.
How do you know when it is time for a refrigerator repair?
Let's take a look.
1. You See Water
If you see water leaking out from under your fridge, it may be time to call a repair person. A common cause of this is a blocked defrost drain. This happens when debris clogs up the drain hose, leading to ice buildup and water leakage.
A professional can help you clear any blockages and solve the issue.
2. You Hear Unusual Noises
Most refrigerators hum and click at a level we barely notice. Yet, loud noises coming from the back of your refrigerator could mean there is a problem with the defrost timer, condenser fan, or compressor.
In most cases, the defrost timer will need to be replaced. If the noise is caused by the condenser fan, you may need it to be professionally cleaned.
A noise coming from inside the refrigerator is likely a problem with your fan. You can make sure this is the problem if you push the light switch in the freezer and the noise gets louder. It is time to call an appliance professional.
3. Your Refrigerated Food is Getting Frozen
If your fridge is turning your strawberries into daiquiris, it is probably a problem with your temperature control thermostat.
The thermostat controls the voltage from the compressor and evaporator fan. If it isn't working correctly, your refrigerator system could run longer than necessary and freeze your food.
You can call a refrigeration specialist to rest your thermostat or have it replaced.
4. Your Ice Maker is Overflowing
The main reason why your ice maker could be overflowing is a problem with the water inlet valve. If the pressure is too low, it may not close fully when the power is shut off.
This can result in the valve leaking into the icemaker, causing the ice maker to overflow. An appliance professional can help you replace the valve.
5. Your Fresh Food Compartment is Getting Warm
The cold air generated by refrigerators usually comes from your freezer unit. If your fresh food compartment is not staying cool, there is probably an airflow problem.
Your freezer has an evaporator fan that is responsible for moving the cold air to the fresh food compartment in your fridge. The air moves through a diffuser, located in the back of the fresh food section.
It is possible that the diffuser duct could be clogged with ice. This is preventing air from passing through. You may also need a new motor for your evaporator fan.
An appliance professional can help you diagnose the problem and come up with a solution.
6. Your Utility Bill Is Higher Than Usual
If your electricity bill is higher than usual, your refrigerator's inefficiency could be to blame.
Refrigerators are one of the biggest energy consumers in your home. Older refrigerator models are less efficient and hog a lot of the energy in your home.
In order for a fridge to use energy well, the condenser, evaporator, fans, timers, and thermostats must work optimally. Motors especially use a lot of energy.
The gasket on your fridge can deteriorate over time, causing it to work harder to keep food cold. Also, the thermostat can also fail and stick in the closed position.
The compressor helps to create cold air for the refrigerator. If it fails, it must be replaced, or you will have to buy a new refrigerator.
7. Your Ice Maker Isn't Making Ice
If your refrigerator stops making ice, the cause could be a clogged water line or a clogged water filter.
Also, if it is not ejecting ice, the problem could be with the motor, gearbox, or electrical connection. If the cubes are too big or small, your ice-maker probably just needs a small adjustment.
8. Your Door Gasket Isn't Sealing
The door of your refrigerator has a rubber gasket that keeps the cold in and the heat out. When it gets old, cold air will escape and your food will spoil more quickly.
If you notice cracks or brittle sealing strips on your gasket, it is time to get a new fridge. You can try a simple test.
Put a piece of paper between the door and the fridge, and then close the door and pull. If the paper slips out easily, it is time to change your gasket. You can also keep your eye out for small tears and a loose adhesive bond.
9. Your Condenser Coils Are Restricting Air Flow
Dirty condenser coils can lead to restricted airflow. If there is a lot of dust, debris, and food on your condenser coils, you can clean them by pulling the fridge out of its normal position to clean underneath. You can also contact your local refrigeration professional.
Refrigerator Repair
If you notice unusual noises, water flow, or icemaker problems, it may be time for professional refrigerator repair. A few small tweaks may be able to keep your refrigerator humming for years to come.
For more information on appliance rescue, contact us today.
Schedule Appliance Repair
© 2017-2023 ApplianceRepairInLasVegas.com
– All rights reserved. –
Information on this website may not be re-used without prior written consent from Appliance Doctor.
Monday-Friday: 8:00am to 6:00pm
Sat/Sunday: Closed Normal Appointments
Emergency Client Service Available
Nevada Licensed & Insured
Appliance Repair & Commercial Refrigeration