Service 11 to 7 Appliance Repair Blog
Appliance Repair Articles from Las Vegas, NV
Your Fridge Run Loud? Understanding a Noisy Refrigerator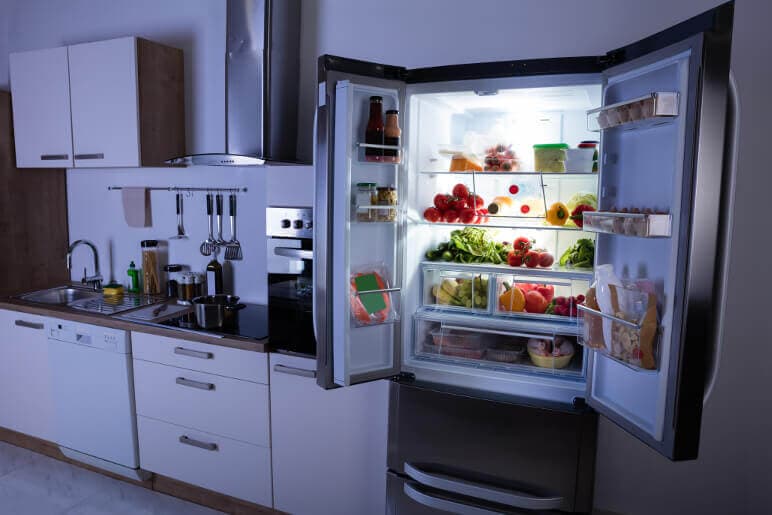 People who own a home have many things they need to care for over the life of their home ownership. Maintenance and upkeep are an integral part of the care and keeping of a home. As with all things man made, over time many of the home systems will need repair or replacement. This includes the appliances, and yes even that noisy refrigerator.
The good news is that today's appliances are some of the best quality appliances ever made. In addition to their many new amenities, many of the new appliances conserve energy and offer longevity. However, all appliances falter and break over time.
Everyone likes to be sure that at the end of the day when they get home and nestle in that they can have a relaxing evening and a nice dinner. But when the major appliances that are counted on for the care of a home begin to break down, it can make everyday basics difficult. That is why the care and upkeep of appliances is important.
One of the main appliances that homeowners count on is the refrigerator. There are a host of different things that can go wrong with a refrigerator that may cause it to have problems operating properly. The good news is that if the refrigerator is less than ten years old, many of them can be repaired without needing to be replaced.
Noisy Refrigerator Maintenance
As with all appliances, proper maintenance is often key to ensuring that they continue to operate properly. Most refrigerators come with manuals on how to care and maintain them.
However, for people who purchased the refrigerator used or bought a home with the refrigerator already there, understanding the proper care for the unit is often less clear.
One of the main signs that a refrigerator is having problems is when it makes a louder than normal operating noise, or there is a problem with the temperature of the freezer or refrigerator. However, a noisy fridge is quite common. On a good note, not all refrigerators that make noise need repair. Most often, a noisy refrigerator that needs repair shows other signs of problems when it needs repair.
Understanding Refrigerator Noises
While refrigerator repair needs arise most often as a refrigerator ages, some refrigerator repair needs are not uncommon within the first ten years of ownership. Often when a refrigerator runs loud, it is a minor problem that can easily be remedied.
Some of the most common sounds a noisy refrigerator makes include:
Vibration
Knocking
Hissing
Water Running Noise
Dripping
Banging
Popping
Sizzling
Gurgling
Pulsating or Whirring Sounds
Rattling Sounds
Vibration
There are a few reasons a refrigerator may make a vibration sound. One of the most common reasons this happens is because the refrigerator is pushing up against a wall or cabinet when the compressor is running. By pulling it away from walls and cabinets, the vibration noise will usually subside. Vibrations sounds may also be evident if the refrigerator is not on a level floor. Making sure that there is nothing off center in the position of the refrigerator can help stop vibration sounds if this is the reason.
Knocking
Knocking can occur for several reasons. Primarily it can occur from shifting ice in the freezer. However, it can also occur because of a clogged condenser or compressor. In the back of a refrigerator, there is a vent covering a condenser fan. The panel can be taken off and washed to remove dust or lint, and the fan cleaned. Once the cleaning is done, the vent plate should be put back on.
Cleaning should only be done if the refrigerator is unplugged and off. The refrigerator should not be plugged back in and turned back on until the fan vent plate is put back in place. The front vent on the floor should also be cleaned at this time as well to ensure that lint and dust are removed from this area too.
It is important to understand that only the vent panel and the fan should be cleaned in this process. For safety reasons, the compressor should not be touched. If the refrigerator is still making a knocking noise after the fan is cleaned, it may be a good time to call a refrigerator repair professional to examine if the compressor is the problem. A compressor is a complex mechanical component that should be serviced by a professional appliance repair technician.
Hissing
Hissing sounds in a refrigerator are almost always caused by the flow of refrigerant or oil into the compressor. This is a normal part of the functioning of the refrigerator and is rarely a cause for concern.
Water Running Noise
This is a common sound during the defrost phase of the refrigerator. If you hear this sound, there is no cause for concern. This is a normal part of the defrost cycle.
Dripping Sounds
This is usually caused by the flow of refrigerant or oil from the compressor. This is rarely a cause for concern.
Banging Noise
This is usually caused by water lines pulsating against the refrigerator and are rarely a cause for concern.
Popping Noise
This is caused by the contraction and expansion of the inside walls of the refrigerator as the temperature changes. This is a totally normal sound and is part of the day to day functioning of the refrigerator.
Sizzling Sound
When this sound is heard it typically means that water is dripping down onto the heater for the defrost cycle. As long as the sound is occurring during normal defrosting, the sound is considered normal and should not cause alarm.
Gurgling Sound
This is often the sound when ice melts during the defrost cycle as it moves down through the system. It is a common sound that should be of little concern.
Pulsating or Whirring Sounds
These types of noises are typically caused by the compressor or the fan. These sounds occur when either the fan or the compressor is adjusting the inside temperatures of the refrigerator and freezer.
Rattling Sounds
Rattling is usually caused by items on top of the refrigerator that are vibrating when the fan or condenser is running. However, this can also be caused when the refrigerator is too close to cabinetry which can cause a rattling sound when the water line, fan or condenser is running as well.
Causes for Concern
The major signs of concern for a refrigerator that may show it is having mechanical trouble and should be examined by an appliance professional include:
Difficult time maintaining Temperature Stability
Excessive Interior or Exterior Water Leaks
Always Cooling, Refrigerator Runs Continuously
Your Refrigerator Runs Too Warm
Refrigerator Freezes Everything Even on the Right Setting
If any of these problems remain ongoing even after the fan and vent are clean and the refrigerator is defrosted there could be a problem that a professional refrigerator repair technician will need to tend to.
It is important to remember that overfilling a refrigerator or freezer can cause problems as well. When the refrigerator or freezer are overfilled, the air to cool the inside cannot flow freely. Blockage of proper air flow can result in the inside temperature being too high or too low inside the refrigerator or freezer.
Serving Las Vegas, Paradise, Spring Valley, Enterprise & Nearby
service 11 to 7 appliance repair
© 2017-2019 ApplianceRepairInLasVegas.com
– All rights reserved. –
Information on this website may not be re-used without prior written consent from Service 11 to 7 Appliance Repair.
Monday-Saturday: 11:00am to 7:00pm
Sunday: Closed Normal Appointments
Emergency Client Service Available
Nevada Licensed & Insured
Appliance Repair & Commercial Refrigeration