Appliance Doctor Appliance Repair Blog
Appliance Repair Articles from Las Vegas, NV
The Complete Guide to Choosing a Dishwasher Repair Service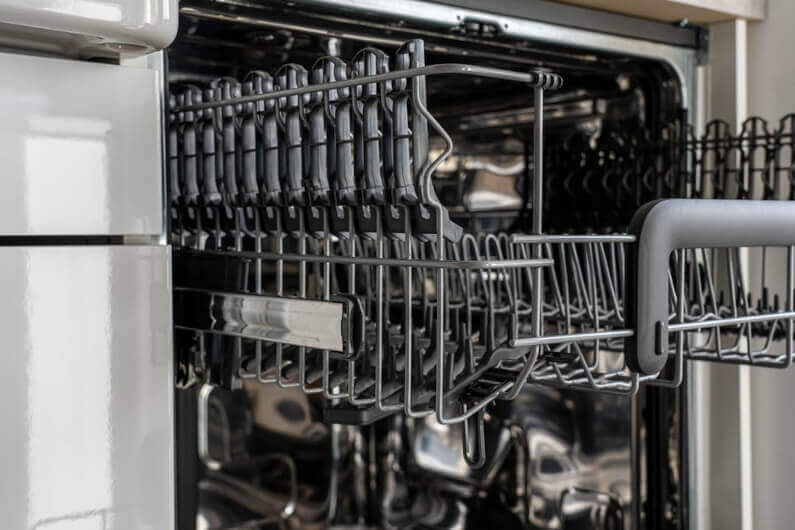 According to The Atlantic, doing the dishes is not only one of the most hated chores to do at home but can also cause strife between couples. Having a home with a dishwasher however can make these chores not only easier but prevent those little arguments about who's turn it is to do the dishes.
A dishwasher is one of the top appliances that homeowners are happy to have in their homes.
But when your dishwasher stops working, you see the potential drawbacks. You're right back to washing dishes the old-fashioned way! And that means more work for you and your partner.
So we're here to make sure you don't see yourself in that predicament by showing you how to choose the best dishwasher repair service in your area. Let's dive right in!
1) Look for Referrals
When you're looking for any type of service, referrals are always a great place to start.
Ask your friends, family, and neighbors if they have any dishwasher repair services that they can recommend.
Referrals are great because they usually come from a friend or relative that you trust and if they've had a great dishwasher repair experience, then chances are that you're choosing the right expert.
Inquire about the organization's work and how pleased they were with their services. It's important since customers are much more likely to recommend professionals who have done an excellent job in the past.
You also want to make sure the company offers its services in your local area and can get there as soon as possible if you want the problem fixed sooner. This way, you're certain they'll be able to get there fast if something goes wrong.
2) Find Trained Professionals
The best dishwasher repair services will have employees who are licensed and insured.
You want to look for certified dishwasher repair services that have been in business for a while too. The more experience they have, the better chance you have of getting your dishwasher fixed correctly the first time.
Check out the company's website to see if they list their qualifications and licenses. You can also give them a call and ask about their dishwasher repair process to get an idea of how knowledgeable they are about fixing dishwashers.
Don't be afraid to ask questions! A professional dishwasher repair service should be able to answer any questions you have without hesitation.
The last thing you want to do is work with claims to have experience with repairing dishwashers but can't provide professional training or certifications. This most likely will lead to the job being done incorrectly or making things even worse!
3) Get Several Price Quotes and Get the Right Price
When looking for dishwasher repair services, always get several price quotes before making your final decision.
This way, you can compare rates and find the dishwasher repair service that fits both your needs and budget. Comparing dishwasher repair costs can help ensure that you pay the going rate rather than being overcharged for a service and getting taken advantage of. Sadly many companies will do that!
Make sure to explain to the company what you're experiencing with your dishwasher. Common dishwasher issues such as dishes not being clean, it won't start, leaks, and dishes cracking can all be different costs. By explaining the issue, they can give you the most accurate quote.
Be sure to ask about any hidden fees or costs too so that there are no surprises later on down the road.
The best dishwasher repair services will be upfront and honest about their pricing so that you know exactly what you're getting for your money.
4) Read Online Reviews
Once you've narrowed down your dishwasher repair service options, it's time to read some online reviews.
Reading dishwasher repair company reviews can help give you an idea of what other customers have experienced with the company. It's important to see how they treat their customers and if they're able to deliver on their promises.
You can find dishwasher repair service reviews on Google, Facebook, Yelp, and other business directories. Be sure to read through a few different reviews to get a well-rounded idea of the company.
Make sure to pay more attention to the most recent reviews as companies can be bought out, change management, replace employees, and many other things that can change the overall experience. So finding the most recent ones are going to give you the best idea of what kind of service you can expect.
5) Ask About Warranties and Guarantees
When talking to dishwasher repair services, be sure to ask about their warranties and guarantees.
Professional dishwasher repair services should offer some type of warranty or guarantee on their workmanship. This way, you know that they're confident in their abilities to fix your washer and that they stand behind their work.
Be sure to find out how long the warranty lasts and what it covers before making your final decision. The last thing you want is to get stuck with a dishwasher repair service that doesn't stand behind their work!
Choosing the right dishwasher repair service doesn't have to be difficult. By following these simple tips, you can be sure that you're choosing a qualified professional who will get the job done right the first time!
Choose the Best Dishwasher Repair Service in Las Vegas
Here at Appliance Doctor, we can repair dishwashers and other appliances throughout your home right here in Las Vegas.
All of our employees are certified professionals and provide the best customer service and dishwasher repair service you'll find!
If you need your dishwasher repaired contact us today to book your appointment!
Schedule Appliance Repair
© 2017-2023 ApplianceRepairInLasVegas.com
– All rights reserved. –
Information on this website may not be re-used without prior written consent from Appliance Doctor.
Monday-Friday: 8:00am to 6:00pm
Sat/Sunday: Closed Normal Appointments
Emergency Client Service Available
Nevada Licensed & Insured
Appliance Repair & Commercial Refrigeration