Appliance Doctor Appliance Repair Blog
Appliance Repair Articles from Las Vegas, NV
Clear Signs it's Time to Get the Oven Repaired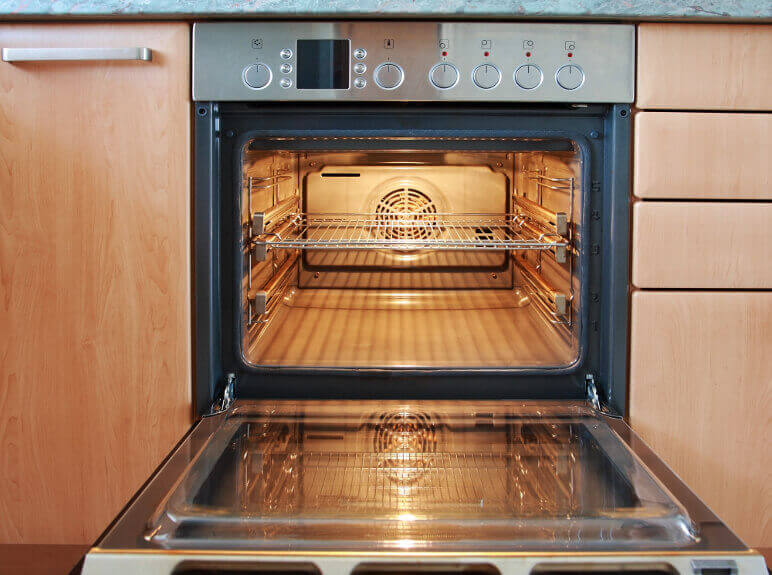 7 Signs it Could be Time to Get that Oven Repaired
Even if it seems like it's working okay, there are a few signs that will tell you when it's time the oven is in need of some repairing.
It is just a few weeks away to a big Las Vegas event and you're hosting the pre-party. You've scoured the internet for the best recipes to impress your guests.
Everything is going according to plan until you realize the oven isn't working properly. Scrambling, you try and find another way to cook the perfect meal.
We know life can be busy, but don't let this happen to you! We know it can be hard to figure out when it is time to repair your oven. To help you out, we've put together a list of signs that your oven is in need of repair.
1. Unusual Noises
Just like your car, ovens can start making weird noises as well. This is not normal, as ovens are supposed to be silent. If you start hearing any strange noises, make sure the oven is off and that you call a technician.
Most likely, the noise is coming from a faulty or loose part that needs to be fixed. Catching the problem sooner, rather than later, helps to make sure the noise doesn't turn into a bigger problem that could cost more money.
2. Strange Smells
You're baking grandma's secret cookie recipe when all of a sudden you notice that the smell emitting from the oven isn't buttery and warm. This can be a sign your oven needs to be repaired.
When an oven is smelling strange, it is probably due to a warped wire. These need to be looked at immediately. If the wire is not fixed, it can easily catch on fire. It might also be due to a gas leak which is also dangerous and needs to be fixed immediately.
3. Your Food Never Comes Out Quite Right
We aren't talking about making sure to follow the recipe. Let's face it, you followed it exactly! Yet, your chicken is still undercooked or your vegetables came out super burnt.
When your food is always getting burnt from overheating, there could always be a potential that the faulty piece in the oven could start a fire. If your food is always raw, a technician will have to install a new piece of equipment that will let your oven heat up properly.
4. Weak Burners
Even if your oven is working, the part above your oven may not. Making sure your burners are working properly will help save you time and energy when you have to make that perfect meal.
With same day repair service, you can get those weak burners going strong again.
5. No Power
Sometimes, your oven won't even turn on. Even so, that doesn't mean you have to replace your oven completely. Sometimes it just has to do with some wiring issues that need to be fixed.
Helping to Maintain Your Oven
Checking to make sure your oven is working can be a hassle, but fixing it doesn't have to be!
Our services make it easy for you to call us for any type of oven or appliance repair. If your oven is showing any of the above signs, please book an appointment and we can help you get your oven running in tip-top shape!
Schedule Appliance Repair
© 2017-2023 ApplianceRepairInLasVegas.com
– All rights reserved. –
Information on this website may not be re-used without prior written consent from Appliance Doctor.
Monday-Friday: 8:00am to 6:00pm
Sat/Sunday: Closed Normal Appointments
Emergency Client Service Available
Nevada Licensed & Insured
Appliance Repair & Commercial Refrigeration