Appliance Doctor Appliance Repair Blog
Appliance Repair Articles from Las Vegas, NV
Oh No! My Dryer Is Broken: Dryer Repair Las Vegas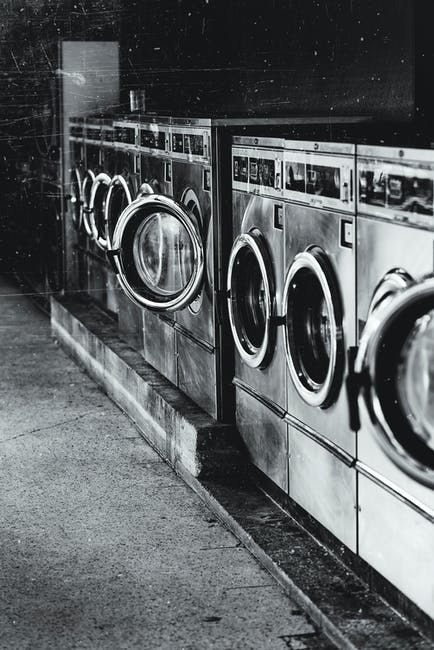 Did you know that a well-maintained dryer can last 10 to 13 years? Proper maintenance implies cleaning the lint trap and drum and avoiding overloading it.
Despite proper maintenance, sometimes your dryer will fail you. It could be it is not heating up, or the vent is clogged. So, how do you fix your broken dryer?
Appliance Doctor offers appliance repair services in Las Vegas. We go above and beyond to please our customers and offer them maximum convenience.
Keep reading to learn more about dryer repair in Las Vegas.
Dryer Problems that Require a Service Call
Having a running dryer is something homeowners find essential. Some minor problems are fixable with a few tweaks. However, some of the issues require professional maintenance and repairs.
Here is how to know if the dryer is broken and needs fixing.
Dryer Does Not Run
When you turn on the dryer, the expectation is that it will run and dry your clothes. However, the dryer may fail to turn on due to different factors.
Before calling a professional, ensure your dryer is plugged in correctly. It's common for your dryer to be unplugged if objects fall behind it.
If your dryer is plugged in and does not operate, test the electrical outlet to make sure it supplies power. You can use a voltage meter or use a smaller electrical appliance like a blow dryer.
If the electrical outlet does not supply power, you will need to call a professional for repairs. The professional will troubleshoot the problem. A broken circuit breaker is a common problem that makes your dryer not work.
Other problems include a broken power cord or a damaged door switch.
Excessive Noise is Common in Dryer Repair Las Vegas
The dryer has several moving parts. Each of the components has to operate in unison for the effective operation of the dryer. If the dryer squeaks, hums, or produces thumping noises often, you will need a professional.
Common causes for thumping noise in the dryer are broken glides. If the idler pulley is fully functional, the dryer is also likely to make noises. Friction can cause the pulley to wear out fast, making squeaking noises.
Other causes for a noisy dryer include a broken drive belt or drum roller. As your dryer ages, some of its parts will wear out slowly. This may contribute to the squeaking noises.
Modern dryers commonly feature noise and vibration reduction components. If your dryer produces unpleasant noises, it indicates that there is a problem.
Dryer Burns Your Items
The dryer's primary function is to dry your clothes. It should offer the exact amount of heat you need for each load of laundry. However, in some incidents, the dryer may heat up beyond the ideal levels.
When the dryer produces excess heat, it will ruin your clothes or items. Common reasons for excessive heat include a clogged vent.
You can clear the vent using a vacuum. This helps suck out lint and debris.
Burned items can damage your dryer, particularly the rollers or front glides. Also, they may cause a malfunctioning cycling thermostat.
If you are uncertain how to fix the problem, call a dryer repair in Las Vegas. If your dryer is within the warranty period, the factory-certified repairman should facilitate repairs.
Clothes Don't Dry
We buy dryers to dry our clothes. If your dryer is not drying clothes, then you have a significant problem.
Before calling a repairman, first, empty the dryer's lint filter and clean the moisture sensors. This helps the unit to work more efficiently. If the filter is clean and the dryer fails to dry, it's time to call for help.
The problem could be the vent system. Commonly, people don't know how to connect the vents correctly.
The vents should not be kinked, and they should have a proper connection. This can be a complex task; that's we recommend calling a professional. Don't gamble your dryer with trial and error.
Dryer Runs, then Quickly Shuts Off
Once in a while, we receive calls from clients complaining that the dryer only runs for a brief period. After a few minutes, the dryer shuts off completely without completing the cycle. The problem is typical if the thermostats or thermal resistors are faulty.
Check the limit of your thermostat or the temperature sensors. If these units are faulty, the thermal fuse may blow, causing the problem. The thermostat blows to avoid overheating.
Other areas to check include the heating element and the timer. Both the units, if faulty, can also blow the thermostat fuse.
If you need help testing or diagnosing the components, call a specialist in the field.
Dryer Won't Tumble
Modern dryers heat up and tumble clothes with ease. If the dryer stops tumbling, you need to fix the problem.
Common reasons that the dryer will not tumble include a broken belt. If the belt fails to make the drum rotate, it will be impossible to get clothes dry. Changing the dryer belt can be complex if you don't have the necessary skills.
If you are stranded on how to fix a dryer, hire professionals for the job. You may damage your dryer further if you don't know how to fix it.
In extreme incidents, the problem may be due to a seized motor or support components.
Get Dryer Repair in Las Vegas Today
If your dryer is broken, don't let it sit or replace it immediately. Before replacement, you need to run a proper diagnosis to confirm that it is beyond repair. Contact a professional dryer repair in Las Vegas.
One common mistake people make is trying to fix them alone. If you don't have the expertise, chances are you make things worse. This makes the dryer repair cost extremely high.
You will once in a while encounter repair or maintenance problems in your dryer's lifetime. Partner with a professional who has the skills to fix your dryer.
If you are looking for a washer dryer repair Las Vegas, we got you. Contact us for dryer maintenance and repair services.
Schedule Appliance Repair
© 2017-2023 ApplianceRepairInLasVegas.com
– All rights reserved. –
Information on this website may not be re-used without prior written consent from Appliance Doctor.
Monday-Friday: 8:00am to 6:00pm
Sat/Sunday: Closed Normal Appointments
Emergency Client Service Available
Nevada Licensed & Insured
Appliance Repair & Commercial Refrigeration