Appliance Doctor Appliance Repair Blog
Appliance Repair Articles from Las Vegas, NV
10 Advantages of Hiring Professional Stove Repair Services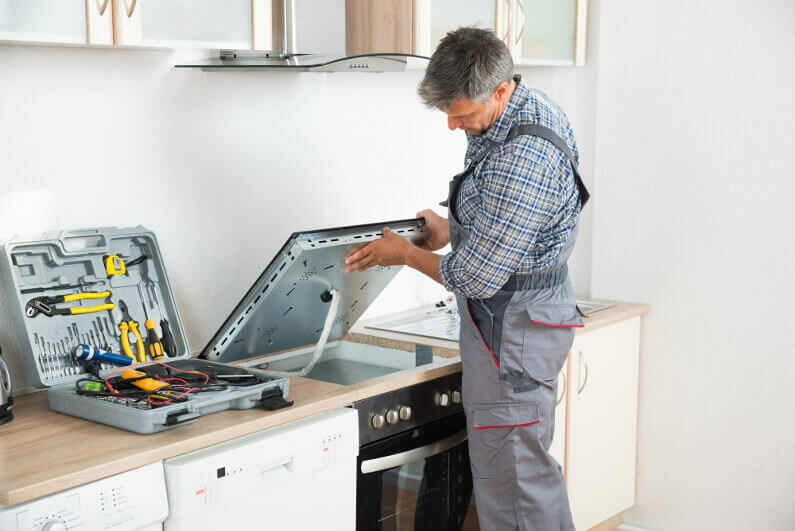 Are you unable to fix your broken stove and need help from a professional? You can rely on exceptional stove repair services to resolve your issue.
Did you know that most appliances you own can last for as long as 10 years? With proper maintenance, your appliances can last even longer.
You also need to rely on quality service to help extend the lifespan of your appliances. Read along to discover ten benefits of hiring a stove repair service.
1. Knowledge and Experience
Appliance repair technicians are extremely knowledgeable, experienced, and updated with the latest repair techniques. They're also certified in their field and well versed in all aspects of appliance repairs.
This prevents you from having to troubleshoot a problematic stove on your own.
Their vast work experiences make it easier for you to have your stove up and running in a short amount of time. They also specialize in performing residential and commercial appliance services. So, you have the benefit to rely on repair professionals to perform a satisfactory job.
2. Safer Repairs
Is it safe for you to do a gas stove repair by yourself? You might think that a DIY stove repair is a practical solution. However, this is something you should reconsider before you attempt to fix your stove.
If you don't have the right knowledge, some appliance repairs will be too dangerous for you to do on your own. The damaged appliance could also have faulty wiring that can cause electric shocks or electric fires.
You might fail to follow certain safety protocols before you repair a problematic appliance. You don't have to expose yourself to potential hazards.
Rather you can rely on a team of licensed and insured stove repair professionals that specialize in secure services. They pride themselves in the safe repairs of all types of faulty appliances. They can assess your stove and determine how to perform repairs without causing major accidents.
3. It's Faster
A broken stove can take a long time to fix when you lack experience. If you don't know what you're doing, you could also make the problem worse.
You can save precious time fixing your stove by hiring trained stove repair professionals. Their vast expertise can save you time and frustration from struggling with your broken appliance.
4. You Save Money
Perhaps you might think you need to replace your stove once it malfunctions. A damaged appliance does not necessarily mean you should get a replacement.
You can face expensive costs to replace your stove or stove-top and oven.
A professional repair service is a cheaper alternative for you. They can get to the root cause of your broken stove before they repair it. Your stove might need a few minor tweaks before it is restored.
These repairs are more cost-effective and prevent you from spending hundreds of dollars on a brand new stove.
5. Energy Efficiency Savings
Are you scratching your head, wondering why your energy bill is so expensive? Did you know that broken appliances use more energy?
You may not be aware that your broken appliance is causing you to spend more money on your utility bills. Your defective stove could be using more energy than you intend.
So, contacting a professional service helps to prevent you from overspending on your monthly bills. They have the skills to detect the real issue affecting your appliance.
The sooner you fix your faulty appliance, the easier it is for you to lower your bills. This is another convenient way for you to save money.
6. Service Warranties
Service warranties from a repair service are very valuable. Once you get a repair, you want the confidence that you will not be responsible to cover the expense of future repairs.
Hiring a professional service instead of a DIY is the better option for you. They can provide you with a warranty that prevents you from having to pay more money for another repair.
Take the time to understand the terms of the warranty before you select the right service. This gives you the peace of mind that you're dealing with reputable repairmen.
7. Professional Tools
Performing a DIY for your broken stove can be challenging if you don't have the right tools on hand. Repair stove professionals are equipped with essential tools for your project.
This saves you the hassles of having to buy specialized tools to perform your repairs. These experts may also have additional tools that are necessary to fix your stove.
8. They're Reliable
Reputable stove repair services are efficient and reliable. Once you have an appliance malfunction, you can contact a service provider to resolve your problem.
Reliable services will not have you waiting a long time to fix the issue. They could also provide you with a same-day response service to handle your emergency.
9. Convenience
You don't have to deal with a prolonged issue with your stove. You're guaranteed convenience and professionalism from certified appliance repair technicians.
The best way to get quality service is to search online for top-rated professionals that you can trust. You can read reviews to learn about technicians that offer fast and convenient services.
10. Long-Term Solutions
Stove repair professionals provide you with long-term solutions. If you're having additional difficulties with your appliance, you can contact the same service.
This prevents you from wasting time and improving the functionality of your appliance.
Maintain the Quality of Your Appliances With the Best Stove Repair Services
These are ten good reasons for you to consider hiring stove repair services. This is a better use of your money and assures that you'll get top performance from your appliance.
Do you want a quick response from repair technicians? Please contact us to schedule your appliance repair.
Schedule Appliance Repair
© 2017-2023 ApplianceRepairInLasVegas.com
– All rights reserved. –
Information on this website may not be re-used without prior written consent from Appliance Doctor.
Monday-Friday: 8:00am to 6:00pm
Sat/Sunday: Closed Normal Appointments
Emergency Client Service Available
Nevada Licensed & Insured
Appliance Repair & Commercial Refrigeration