Appliance Doctor Appliance Repair Blog
Appliance Repair Articles from Las Vegas, NV
7 Reasons to Call a Professional to Repair Your Walk-in Fridge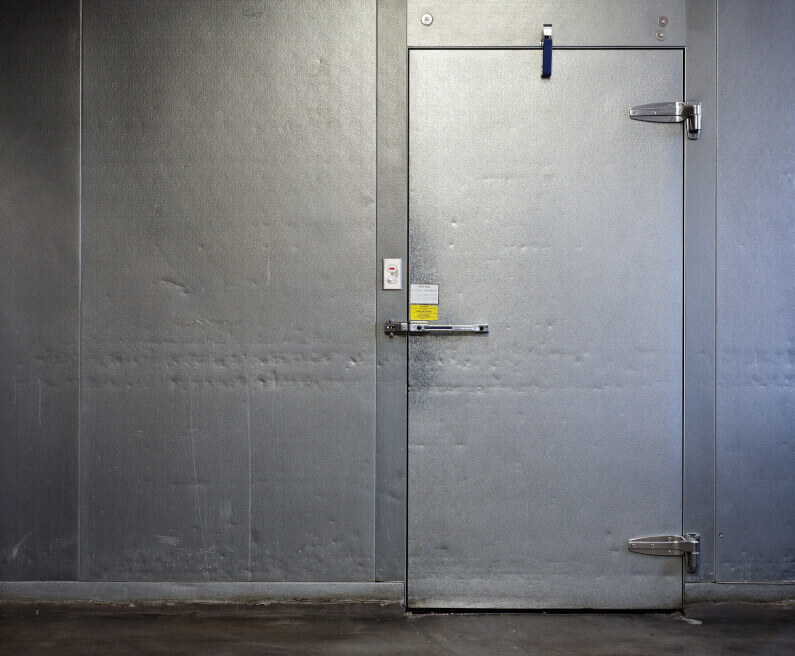 Did you know there are over one million restaurants found across the United States? Most of these locations require the roomy storage of a walk-in fridge to keep their inventory fresh for customers. As such, a problem with the refrigerator unit can be a disaster for a restaurant.
To prevent this from happening, it's important to pay close attention to any signs that you're walk-in fridge might be acting up. Luckily, we've organized this guide to help you decide whether or not anything is wrong with your product. That way you can contact a professional as soon as you notice something is wrong. Let's get started!
Seven Signs You Should Call a Professional to Fix Your Walk-in Fridge
In this section, we'll take a look at seven reasons you should consider calling someone for your walk-in fridge. Keep in mind, that we won't be considering factors like product age or brand in this section.
However, these areas can significantly affect how often your walk-in fridge breaks down. Older fridges are much more prone to mechanical. Certain commercial brands are also more likely to break down than others.
1. Puddles Form On the Floor
If you notice puddles on the floor, then it's time to call a professional. This typically a sign of a door seal problem, or a similar refrigeration issue. In some cases, water can even end up on the walls or ceilings. However, this is more often an HVAC problem than an appliance one.
If left unattended, then this problem can easily turn into mold or mildew. Or worse, an employee could slip and fall while working. So, if you want to avoid health code violations or worker's compensation, then deal with it as quickly as possible.
2. Strange Odors Come From the Walk-in Fridge
Strange or unpleasant odors should always be a cause for concern when it comes to your walk-in fridge. The exact nature of this problem depends on the smell itself. If the smell is chemical-like, then it could be a coolant leak.
If it smells rancid, then it's a good chance that it's rotting food resulting from low-temperature levels. So, make sure to smell you walk in every morning and call someone if it's damaged.
3. Temperature Control Isn't Working
Maintaining a consistent temperature is key when working in the restaurant industry. All ingredients must be kept below 40 degrees Fahrenheit to slow the growth of bacteria. As such, temperature fluctuations can present dangerous eating conditions for customers.
If the temperature in the fridge isn't cold enough, then first check the temperature control. In many cases, someone may have set it by accident. If it's set below forty, and it's still not cooling down, then it can be one of two problems.
The first is that the thermostat itself is broken and needs replacing. The second is that there's a more serious problem, like a leak. Or, a coolant refill may be needed.
4. Walk-in Fridge Door Is Damaged
Damaged fridge doors are a big problem for restaurants. For one thing, they cost more to power since cool air is escaping constantly. They can also make your ingredients spoil quicker, which can make people sick.
So how do you know if it's working or not? Every day you should put your hand around the fridge door. If you feel air escaping, then it's a clear sign that the seal on your fridge door is compromised.
5. The Fridge Is Making Strange Sounds
A low hum is fairly normal on most large walk-in fridges, However, if you notice these sounds getting loud, or worse, rattling/knocking sounds, then it's time to call someone. This is a clear indication that the motor on your fridge is about to break down. You can confirm this by feeling the motor.
If it's running hot, then you need to get in touch with someone as soon as possible. A broken motor is awful for two reasons. One, it's an expensive repair. Two, all the food in your fridge will likely go bad. As such, you'll need to shut down until you get it fixed.
6. You Notice Too Much Freezer Burn
The frost that causes freezer burn occurs when warm air comes into contact with the cold air in the fridge. If you notice it just on the food, then the problem likely lies in how your employees are storing ingredients. However, it shouldn't be in places like the doors and walls of the walk-in fridge.
If this occurs, then the problem likely lies in airflow from the vents in the fridge. Try making sure the vents aren't blocked. If that doesn't work, then contact a repairman.
7. High Energy Bills
Have you noticed steep energy bills for your restaurant? If you suspect the problem is coming from your fridge, then the issue likely lies in the condenser coils. When dirty, the coils aren't able to release heat efficiently. As a result, it takes longer to cool down the refrigerator. As such, you should make sure that someone cleans them so you can save money.
Need Help With Your Walk-in Fridge? Contact Appliance Doctor Appliance Repair
We hope this article helped you learn some of the signs that your walk-in fridge needs repairing. The sooner you can identify one of these warning signs the more likely you can fix your product before it becomes a real issue. However, you must find a professional repair company that knows what they're doing. So how do you find one?
If you live in the Las Vegas area, then look no further than Appliance Doctor Appliance Repair. We have over fifteen years of repair experience with the appliances that we rely on every day. Whether you need help with your refrigerator or dishwasher, we can help you. Get in touch so we can get your appliance up and running again as quickly as possible.
Schedule Appliance Repair
© 2017-2023 ApplianceRepairInLasVegas.com
– All rights reserved. –
Information on this website may not be re-used without prior written consent from Appliance Doctor.
Monday-Friday: 8:00am to 6:00pm
Sat/Sunday: Closed Normal Appointments
Emergency Client Service Available
Nevada Licensed & Insured
Appliance Repair & Commercial Refrigeration