Appliance Doctor Appliance Repair Blog
Appliance Repair Articles from Las Vegas, NV
Protect Your Company by Knowing Which Commercial Refrigerator Brands to Avoid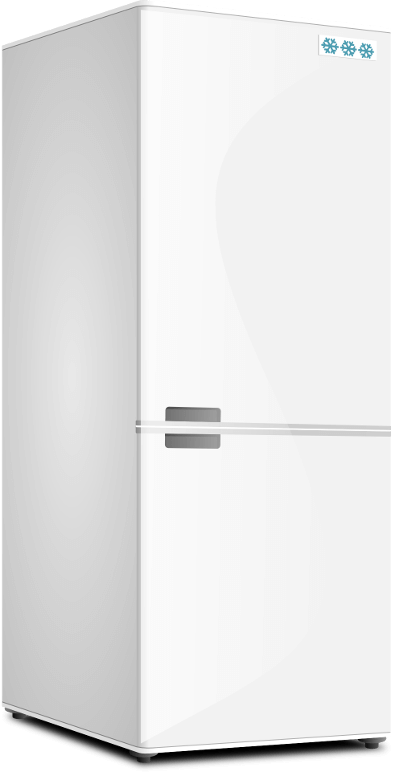 Hands up if you're wondering which commercial refrigerator brands to avoid?
If your hand is up, you're not alone.
Refrigeration is one of the cornerstones of the food industry. This sounds obvious but it's seriously important. As soon as produce leaves a farm, refrigeration plays an integral role in the supply chain.
Without good commercial refrigerators, produce and meat will be spoilt. The last thing you want is to waste food, due to inefficient refrigerators.
Don't waste money on something that's bound to break. Click here to learn which commercial refrigerator brands to avoid, to save money for your company.
A Refrigerator Is an Investment
The reality is that your refrigerator should last you for a very long time. It's an expensive appliance and it simply must be a good investment.
In order to make the right choice, you need to do your research. If you want to make a confident purchase, it's important to know as much as possible about which brands to support and which to avoid.
We've laid down the best and worst commercial refrigerator brands, so that you can make the best decision for you.
Refrigerator Brands to Avoid
At the end of the day, your refrigerator is only as good as the material it's made of. It comes as no surprise that stainless steel is the gold standard because of its long-lasting finish and superior strength. It's also super easy to clean.
The best refrigerators are made of thick gauge stainless steel both inside and out.
It's pretty simple. Ineffective, bad quality refrigerators fail to keep food fresh until it reaches your customer's plate. It's clear that refrigerators will remain a critical part of any kitchen. For this reason, it's helpful to reliable relies to be aware which refrigerators to avoid.
Construction Matters
Plastic or aluminum construction is a big no-no.
As soon as you see plastic in the construction, plastic racks in the fridge for example, you need to forget that refrigerator. Plastic is a pretty terrible interior as its prone to cracking over a short period of time.
Along with this, Aluminum is much weaker than stainless steel and not nearly as scratch-resistant. This makes it more tricky to clean and, therefore, less sanitary.
The money you save on aluminum construction does not outweigh the robust longevity of a fully stainless steel refrigerator. This is especially true in a busy kitchen where the fridge is being used often.
The Best Commercial Refrigerator Brands
If you've been wondering about the best commercial refrigerators on the market, you've come to the right place.
If you're in the market for new units, you're already doing well by making sure to research before you buy.
The good news is that manufacturers have come a long way in improving their freezing and cooling systems. What this means is that there are a range of incredibly good quality refrigerators on the market today.
Keep reading and we'll take you through two of the biggest names in the industry.

Traulsen Triumphs
Traulsen gained positive attention due, in part, to its cyclonic airflow technology. This technology is responsible for Traulsen's refrigerators exceptional ability to ensure fridge contents are evenly cooled.
The term describes the way air moves through their cooling systems. Multiple air blowers send a constant, steady distribution of cold air which is the reason all contents remain evenly cooled.
In addition to this, Traulsen also fully embraced the highly evolved sensor and computer technology in all their units.
This technology ensures that the fridge temperature is kept consistently cool, no matter how many times the door is opened and closed. This precise temperature control is extremely helpful for ensuring food safety.
Keeping food fresh for longer also makes sense economically.
Digital interfaces on Traulsen's fridges allow the user to monitor and control the settings from an easy-to-use touch screen. This kind of technology is another effort toward ensuring total food safety.
By allowing you control of the settings in a user-friendly way, you can ensure the settings are always optimum for your needs.
Randell Is Rad

Randell is known as a titan the world of commercial kitchen equipment.
And for good reason. Randell has been in the professional refrigeration game for more than 35 years. These days, they offer a wide range of fridges in different sizes and shapes.
These include reach-in, roll-ins, under-counter drawers and dual-temperatures.
The cornerstone of their success is priding themselves on designing units in ways that maximize energy efficiency. Each of their units use a minimum of 2.5 inches of CFC-free polyurethane for insulation.
Along with this, the brand uses an FX series unit as a central part of their cooling system. This unit is specifically designed to maintain exceptionally accurate temperatures ideal for storing red meat, fish, and other sensitive foods.
Reach in Fridge Rules
Most restaurants rely on a large, reach-in fridge as a way to support a busy, high-functioning kitchen.
Without a big, accessible fridge, it's very tricky for a commercial enterprise to function smoothly. These reach-in fridges are perfect for back of house. They're able to effectively and safely store a huge amount of varied food and drink items in a shelved, segmented fashion.
They function in the same way as typical residential fridges, but they have more power and a much larger capacity.
In addition, these fridges are available in a range of options. If you need the fridge to be mobile, you can get one on casters which can be easily moved around a kitchen.
You can also opt to have one with glass doors, instead of typical steel. This is so that the fridge can operate like a merchandiser. Some have double doors, allowing for extra storage space.
The Next Steps
After reading this article, you should know a bit more about why refrigerators are such an important resource.
No matter whether it's a large 2 door commercial refrigerator or a smaller bar fridge, it's clear that the right refrigerator can make all the difference to your restaurant.
So, what are the next steps?
For more information about commercial refrigerator maintenance and about which refrigerator brands to avoid, please contact us. We're more than happy to guide you through options until you find one that suits you best.
Schedule Appliance Repair
© 2017-2023 ApplianceRepairInLasVegas.com
– All rights reserved. –
Information on this website may not be re-used without prior written consent from Appliance Doctor.
Monday-Friday: 8:00am to 6:00pm
Sat/Sunday: Closed Normal Appointments
Emergency Client Service Available
Nevada Licensed & Insured
Appliance Repair & Commercial Refrigeration